Welcome back to the new season of one of the most popular games in the world-Fortnite. After the Christmas break we bring you a new article – this time about the secrets of the Chapter 3 Season 1 map! I'm sure everyone here will find something they haven't noticed. And there's no shortage of interesting secrets on this map.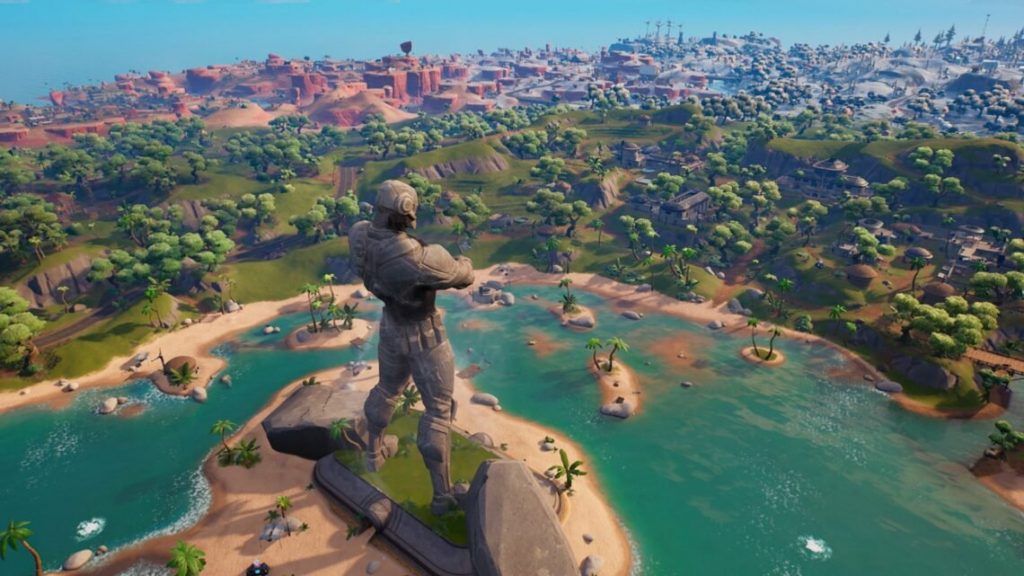 Tilted Towers!
Yes you read that right! Tilted Towers, so far the most popular location in the entire history of the game is actually already on the map, you just can't see it! It's buried in snow, but it's confirmed that it should come out around the eighth week of this season. And bet that you must have already stood on the huge frozen cubes in the middle of the map without noticing 🙂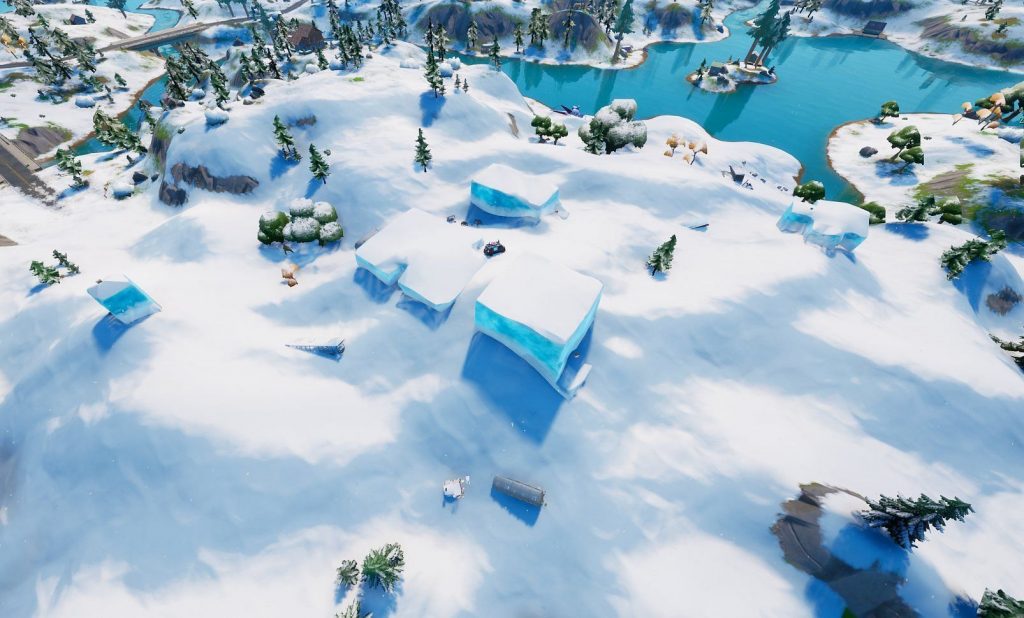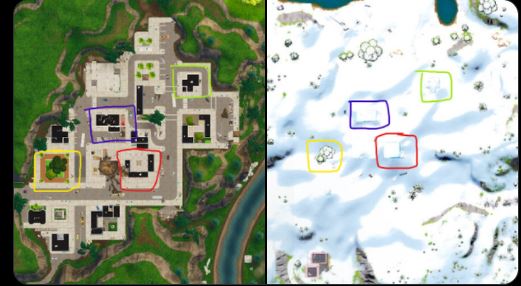 Old and New one vehicle
As you may have noticed by now (and not only because of the Tilted Towers location), the way the island has changed shows that the developers have returned a lot of vaulted assets from Chapter 1. So for some, the 'news' of this season is more nostalgia and a quite welcomed change for Chapter 2. One of them is the vehicle Quadcrasher!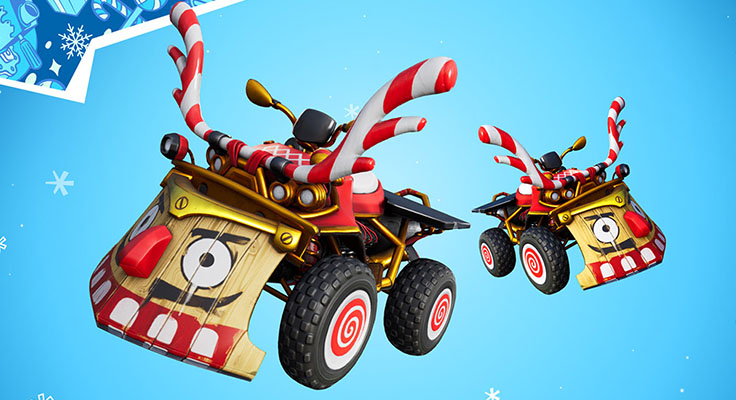 Loot Boat (Pawntoon boat)
If you've already played the game in Chapter 2 Season 3, this is a great surprise for you. If you're one of the new players, be sure to take a look at this mini location, because even though it's small, there's really a lot of things about it. Since this boat was introduced in the season along with Deadpool, we want to mention that in Camp Cuddle you can find a bunch of Easter Eggs from him!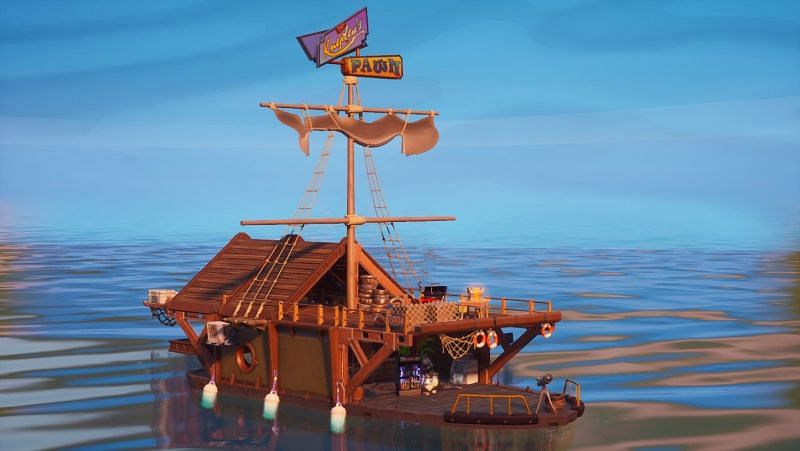 Arm in the ocean
I'm sure you remember the legendary event at season 7 Chapter 1, in which a Monster from Polar Peak crawled out of the sea and tore off the arm of the robot bear Mecha Team, which the Monster threw into the ocean. So it is the robotic hand that you can find at the bottom of the ocean beyond Greasy Grove. For a shot of the event, watch the following video.
Repair car!
This type of news is basically only noticable by mistake. You can actually repair your damaged car – all you need is a campfire. Simply park the car right next to the fire and its HP will start filling up.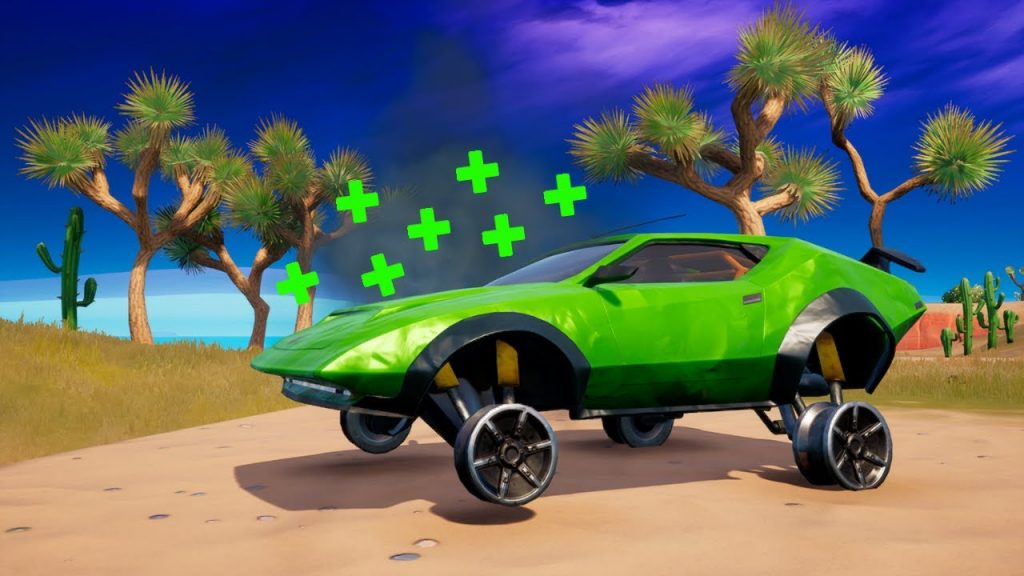 We hope you enjoyed our article and see you on the next one!