Finally, it's one of the most popular times of the year. (Ours at least, haha) and like Christmas, Fortnite has prepared some tasks, a map and much more in the Halloween theme for the players. So you can enjoy the spooky time this year both in reality and in the game. But let's see exactly what the developers have in store for us.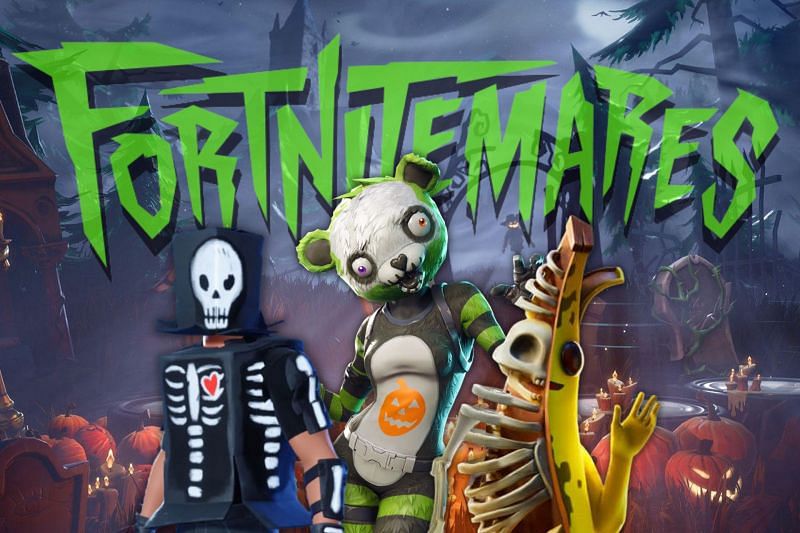 Witch's Broomstick is back!
We have been admiring this magical broomstick, which allows you to travel a few meters every 15 seconds, since the past year. It's a quick way to disappear from enemies, and let's face it, it's absolutely amazing. We definitely want to see more similarly themed vehicles in game!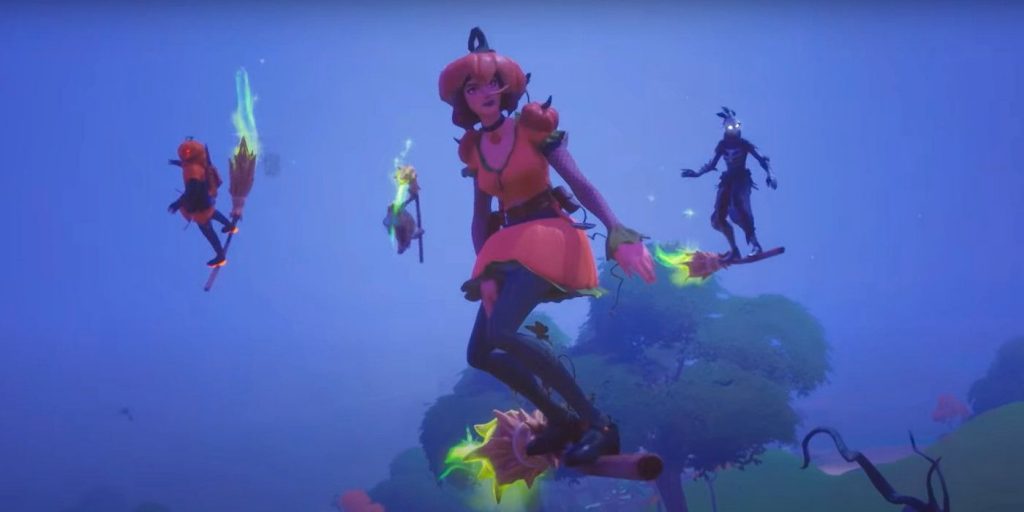 The Fog
We love that aspect of the game too. Every once in a while, a stromg fog descends on the map, and you can't see more than a few meters ahead. Just as there was snow in Christmas or literally blizzards in which you couldn't see anything several meters ahead of you, this effect is one of the best ideas of the developers. And as you might have noticed by now, the black-purple mist is even in the Item Shop background.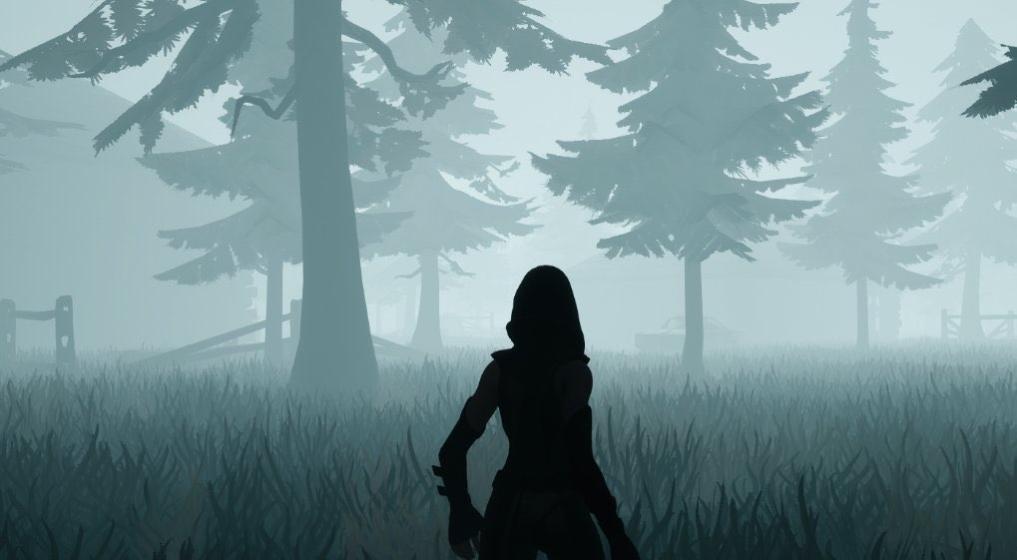 Every day-new skin in item shop
That's right. This year we can look forward to lots of new Halloween themed outfits. If you follow Fortnite on instagram, you can see them each day adding a post with a fortune-telling card that recites what new character comes next to the item shop. And it's definitely worth it! So if you've been saving your V-Bucks for this occasion, don't forget to check out what's new every day.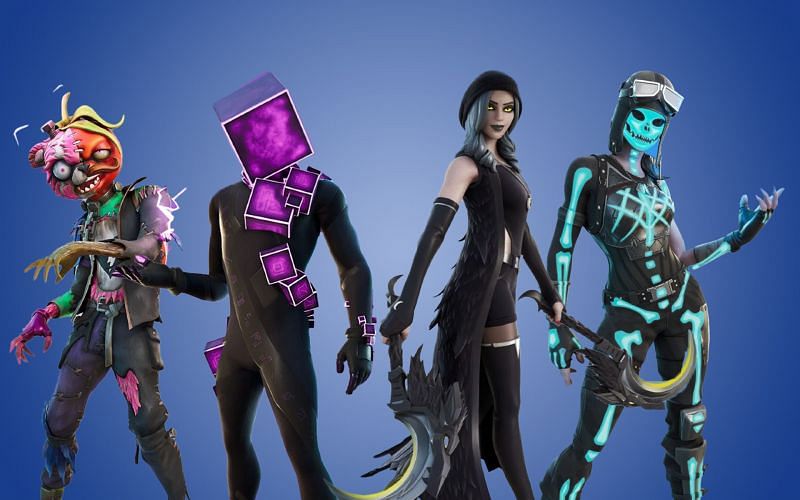 New weapons in game
New weapons have also been added to the game, such as Dual Fiend Hunter or Sideways Scythe. Dual Fiend Hunter is a two-handed crossbow that glows with toxic green light and Scythe is a beautiful purple black scythe that you can find easily in the Horde Rush mod, in which by the way you have to complete several challenges to get Spooky items. And we must remember to mention that Pumpkin Rocket Launcher has also returned.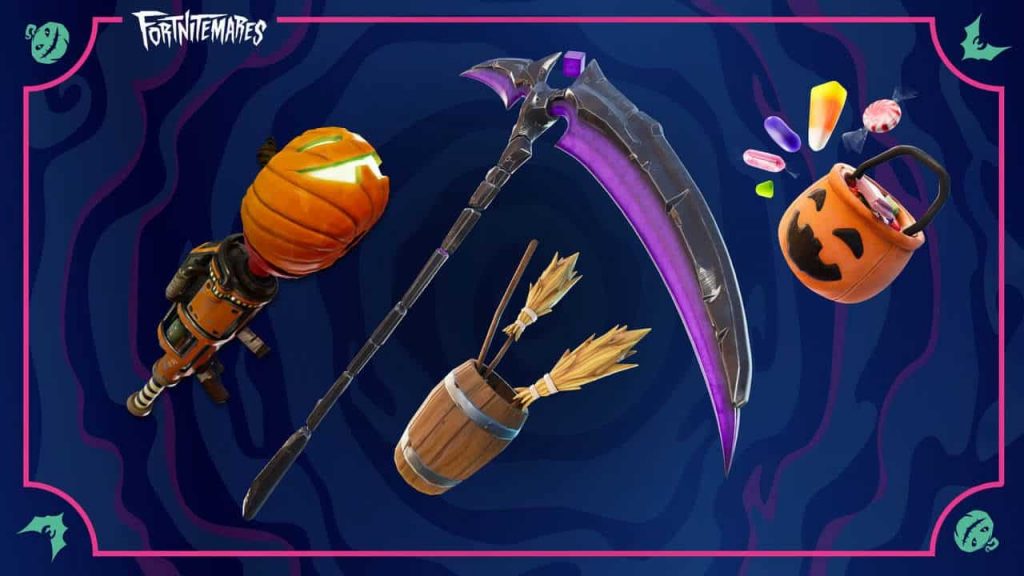 Challenges
Speaking of tasks. Not only have the previously mentioned Hord Rush challenges been added, there are now Ghostbusters challenges and three new Punchcards. So you really have something to do this October!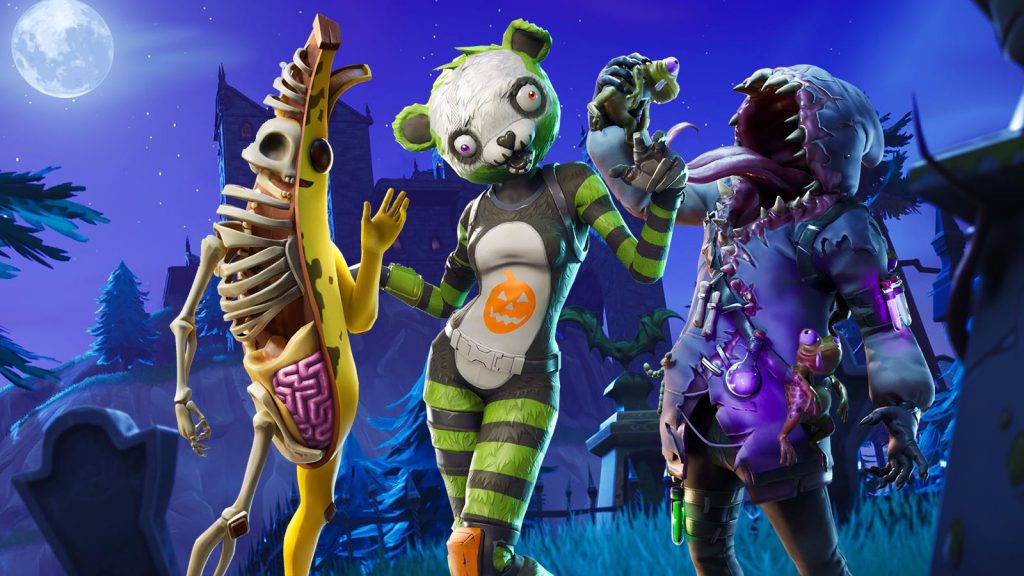 Candy
Just like in the previous years, you can find Jack O' Lanterns bowls of sweets outside the doors of the houses. After you break the bowls, several types of candy are spread on the ground and each has a different effect, of course. Whether it just adds HP or gives you speed, it's an amazing effect for the Halloween atmosphere.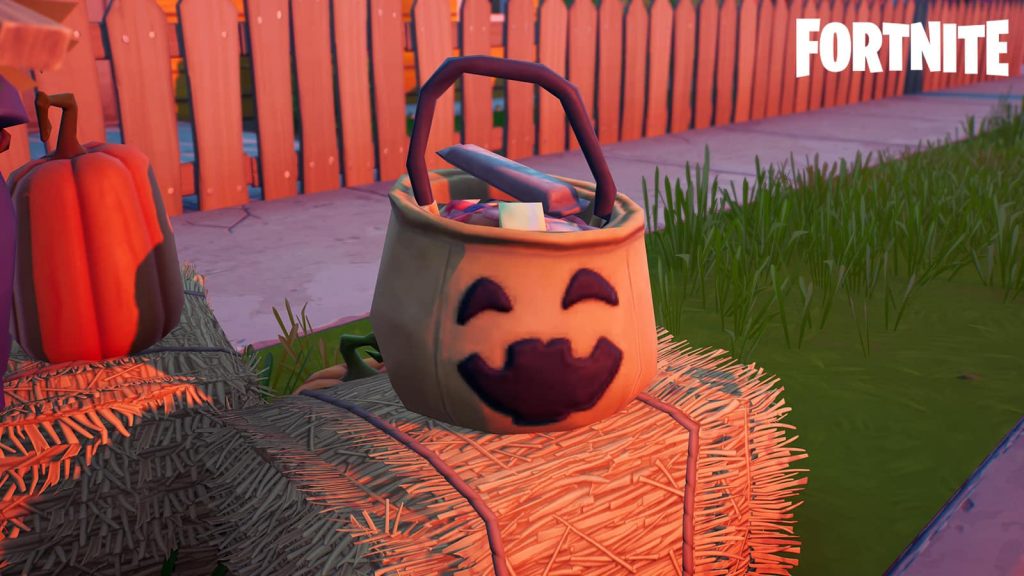 Weekends of XP
What's probably most important for a lot of players is the event where your XPs are constantly multiplied while you're playing. This is definitely an opportunity for those of you who want to catch Bonus Rewards skins. These are the dates on which you will constantly have Supercharged XP.
October 22 at 7 PM ET to October 25 at 7 AM ET
October 29 at 7 PM ET to November 1 at 7 AM ET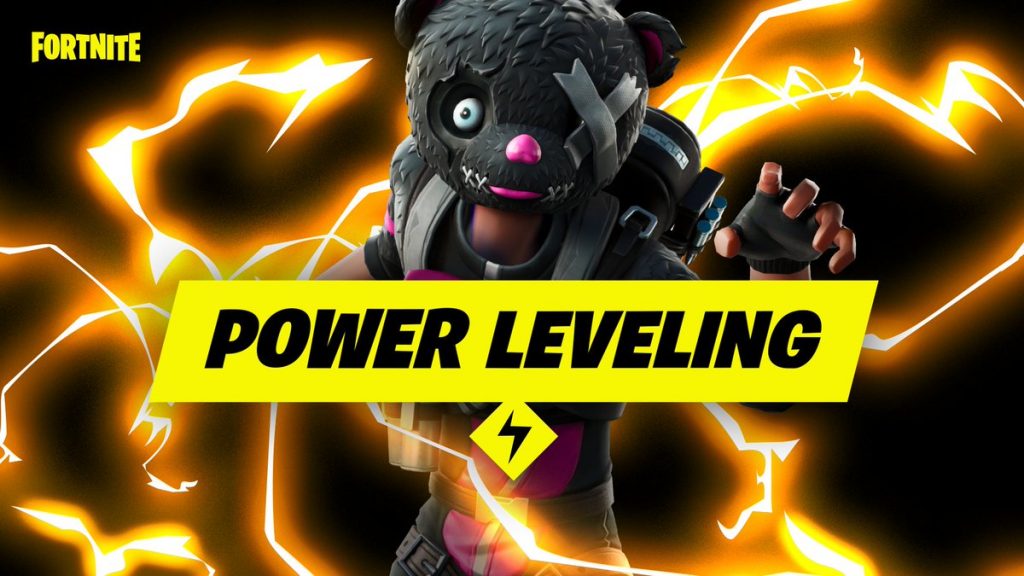 We hope you enjoyed our article and see you on the island!