Considering how fast this season is slipping away from us, we thought we'd take a closer look at its changes. The main theme this time is the Alien world. Much to the surprise of all fans, the crazy scientist Rick from the famous Rick and Morty series is one of the characters due to the main theme, which, by the way, is currently out and you can watch it on HBO Online.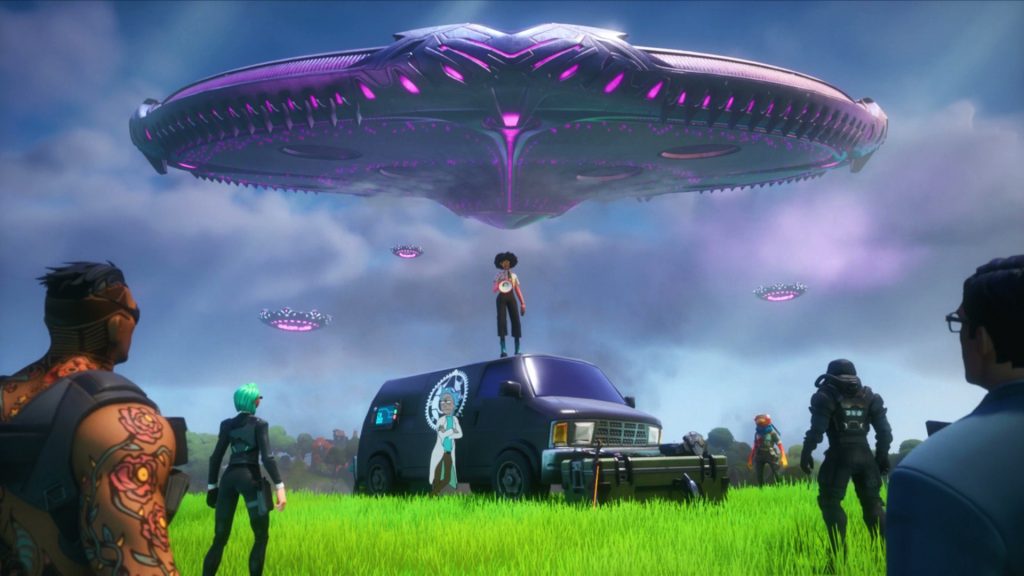 UFO
But now back to Fortnite. As the main thing you might have noticed with your first match this season is the huge flying saucer that initially covered only a quarter of the map. Now, as the season progresses, so does the UFO, until we expect it to be across the whole map and will definitely be included in the Final Event, which we can't wait to see!
What we do need to mention is the sound this enormous vehicle makes once in a while and through which nothing is always heard on the map for a while. I'm sure you've noticed it, too, and we have to say it's a little annoying 🙂 but since it is perhaps the only con of this season, it can still be accepted.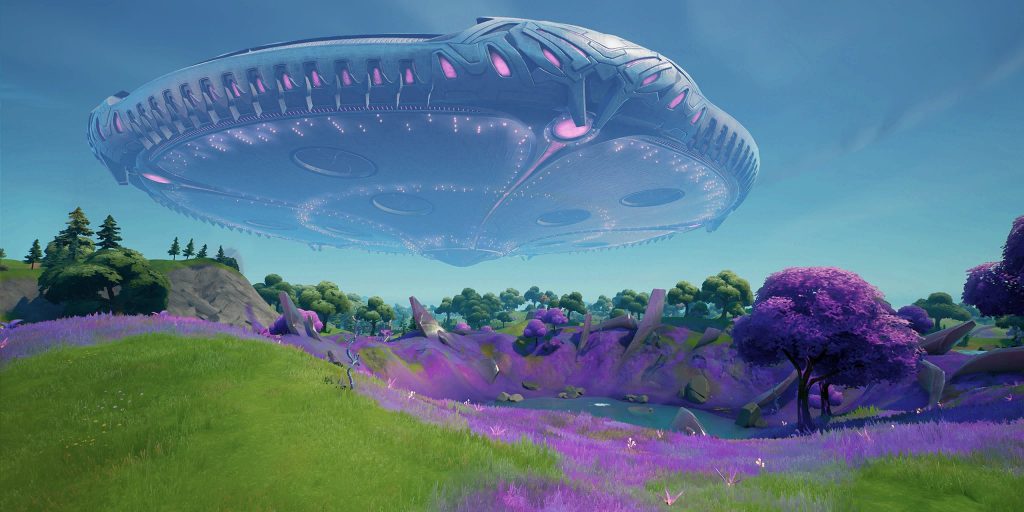 Holly Hatchery
Although briefly, we must not forget to mention the newly named location of Holly Hatchery, which as by its names you can recognize them in the place where Holly Hedges used to be. The location still looks the same from above, but there's a force field around the houses with low gravity in it!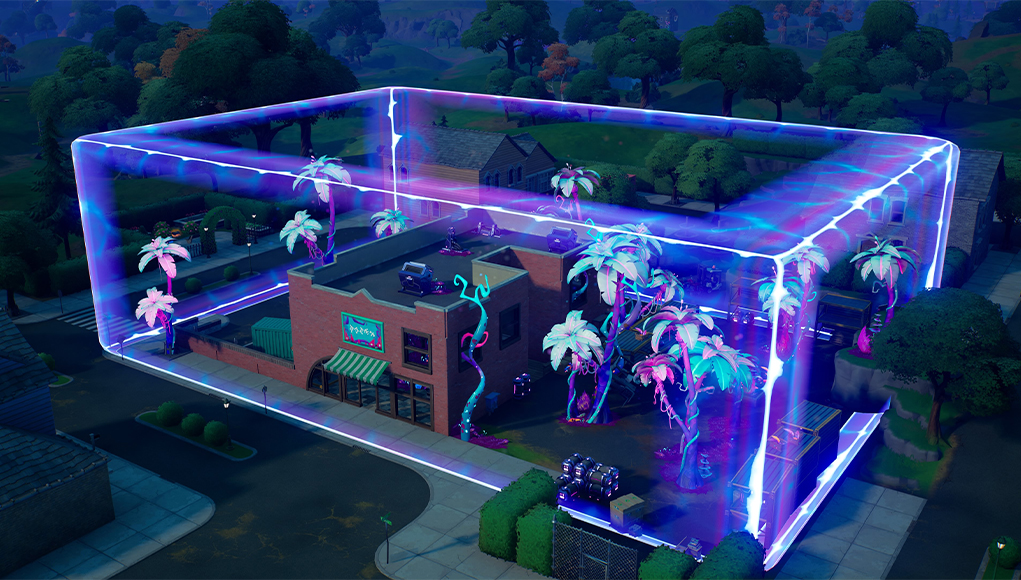 New Vehicles /Alien Jet /UFO's
In this season we have both a new biome in the middle of the map and new vehicles. Your little flying saucers. You'll find them on a map in purple locations. As with most vehicles, you can also use a boost and the controls are the same as the rest of the vehicles. However, this time you also have plasma rays that you can shoot at all enemies and we have to say that it is not at all difficult to eliminate with them.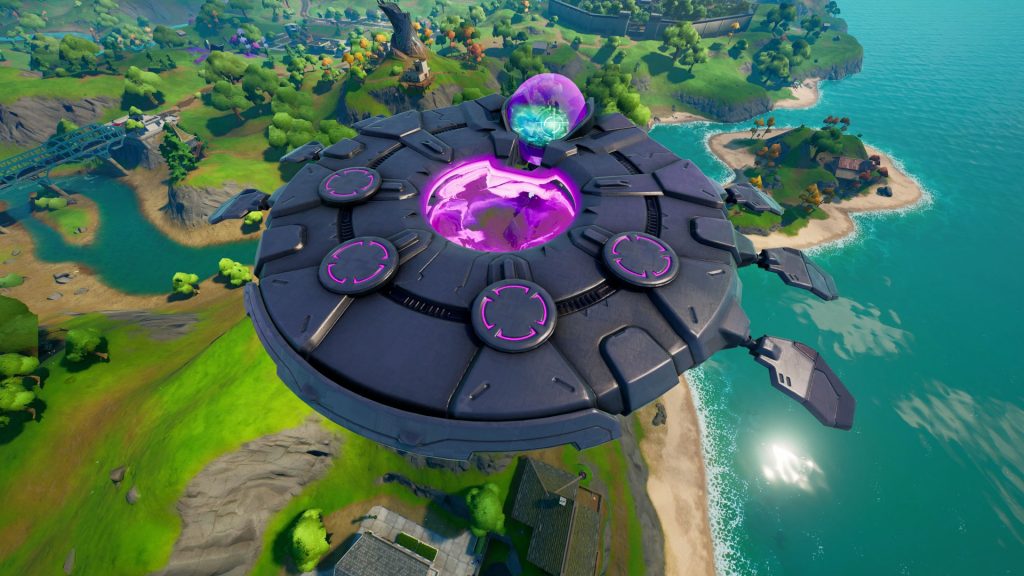 You can also carry opponents and other things in a blue beam and then release them to another location on the map. (very good trick for duos) Your vehicle even has 3 separate lives, hence if someone destroys it from farther away, just land in and wait for it to repair itself. 🙂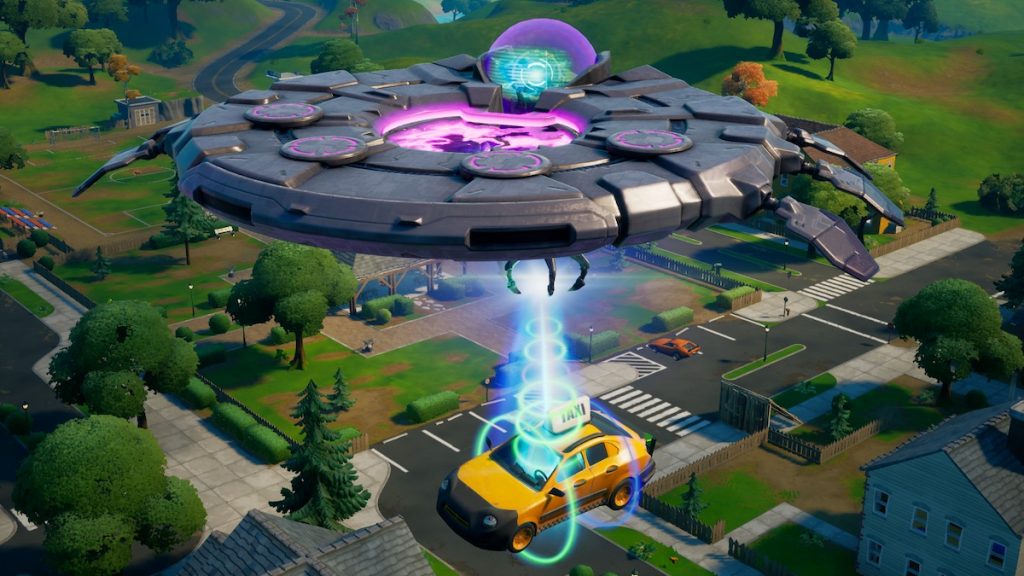 New Biome
As we mentioned in the previous paragraph, in the middle of the map we have a purple color and that means a new environment. We have to say that nowhere did we find out exactly what the gamemakers did (always when we write this we feel like in the Hunger Games universe) :). But they inspired the purple color of the earth, the strangely shaped trees and flowers as from another reality/dimension, a little like some of the worlds of the show Rick and Morty.
You can also find the so-called Alien Egg on the ground, which if you get close to it or shoot at it, a parasite will climb up and bite you. Afterwards, its bite and the infection it caused will give you several damage but don't worry, it won't kill you if you have full HP.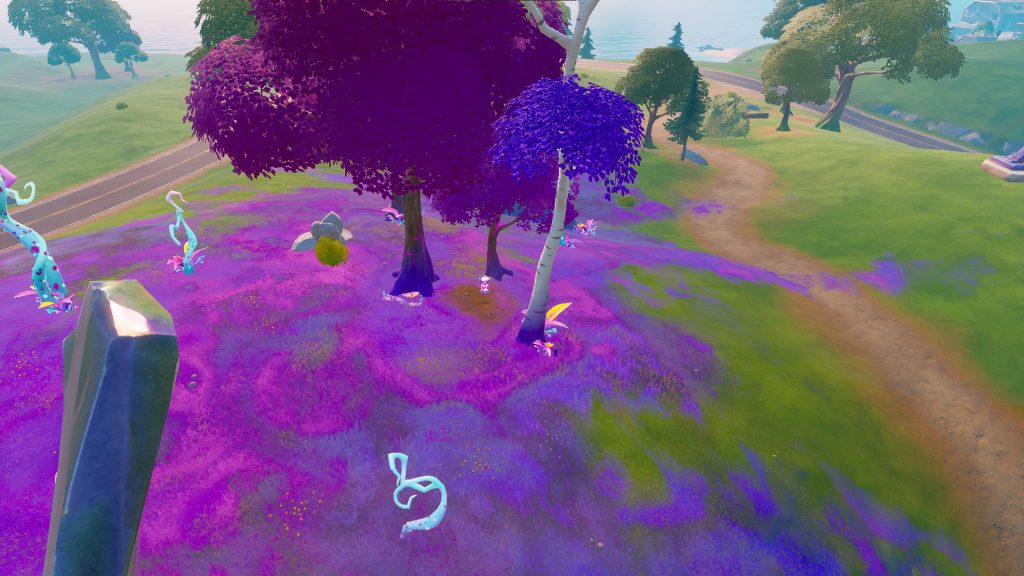 Already mentioned INFECTION
This is the perfect element that you don't need to notice at all if you're only playing solo or if you have voice chat turned off. Just get bitten by the already mentioned parasite or you can also get infected if you are bitten by any infected animal. (Don't worry, you'll get to know them playfully when they run across too you :D) We've even seen groups of animals from a safe distance, behaving really strangely!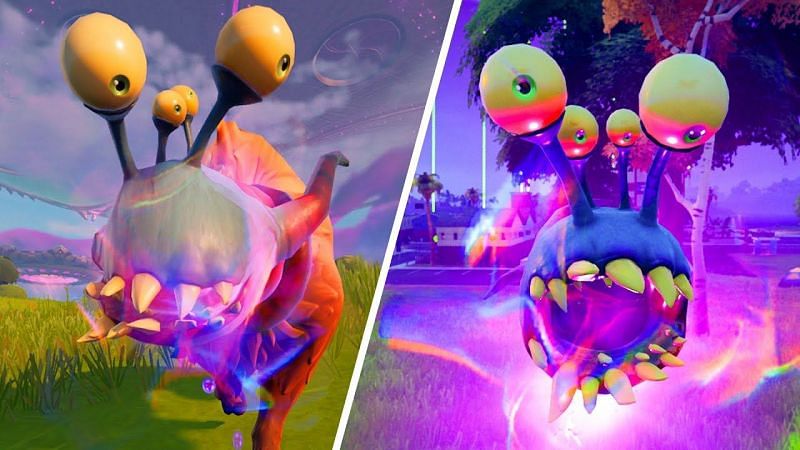 But once you do, in this case you are more likely to succeed and become infected, changing along with your head, which will suddenly look like a strange bacterium and your voice! You read well, your friends or teammates suddenly hear you in a completely different way than usually. By all means do not hesitate to try it out, we doubt that this peculiarity will continue in the next season.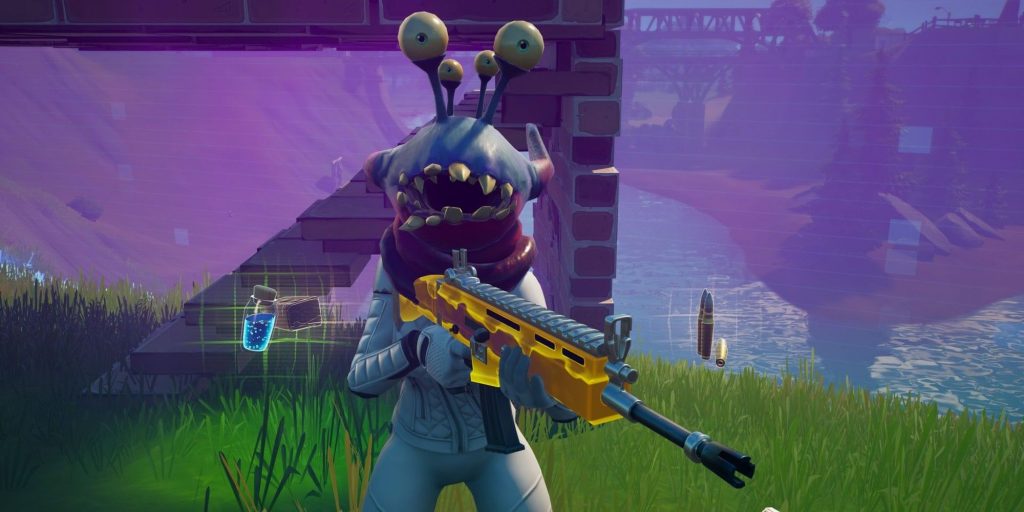 We think we have already included you with a long enough text for this time, and we can address other points of interest in the next article. Write us in the comments to see if you would like a sequel next time or rather another challenge guide! 🙂